PressMare magazine talks about SailADV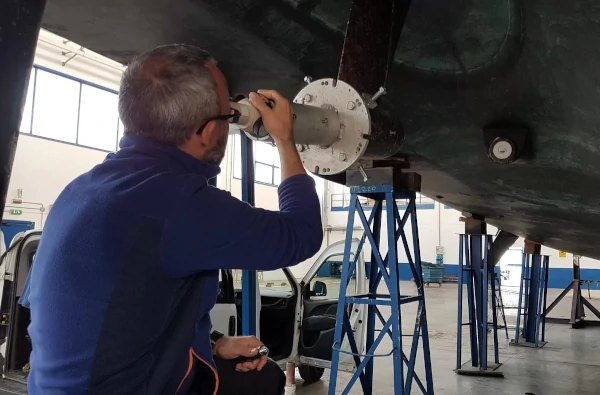 Can the quality of a yacht be assessed?
Is it feasible to determine the condition of its mechanical, hydraulic and structural components?
Certainly, especially now that technology offers us increasingly sophisticated tools that allow us to carry out extremely detailed analyses that would have been unthinkable a few years ago. However, collected data must be interpreted correctly through a scientific process, measurable and repeatable, and which requires expertise acquired through experience and constant updating.
PressMare devotes an article (in Italian) to our activities, including:
chemical-physical analysis of all those elements from which it is possible to predict possible malfunctions or drifts from normal operation;
measurement of yacht performance, efficiency, seaworthiness and quality (performance, seaworthiness, comfort).
We also talk about our Partners, so important for a multidisciplinary and specialised business like ours. These are in fact companies that are leaders in their field, involved in the analysis of those data from which the scientific assessments are derived. These include:
Pontlab for the analysis and testing of materials and components;
Sint Technology, a technical excellence specialising in strain gauge measurements;
QFP for 3D scanning and reverse engineering;
MECOIL for lubricant analysis;
Caponnetto Uber for CFD analysis and sea motion.
Finally, we would also like to mention and thank the main Italian universities with which a fruitful collaboration has been established over the years, including:
University of Pisa;
University of Genoa;
Marche Polytechnic University;
University of Trieste.
Read the full article on PressMare.