We are your point of reference when it comes to vessels and yachts tests and trials, analysis, surveys and technical measurements. We find the perfect tool to make the yacht match with your expectations.

Analyze, Determine, Validate: three fundamental steps to ensure safety, performances and quality standards of the modern yacht.
The great passion
Giovanni Palamà has practiced the sailing activity in a competitive way since 1996, being part of some of the best European crews and contributing to tactical evaluations (collaborating daily with tacticians and team managers such as Torben Grael, Tommaso Chieffi, Vasco Vascotto, Mauro Pelaschiar, Checco Bruni). During those first years of experience, he had the opportunity to experiment directly with performance measurement systems.
The first steps
In 2002 Giovanni Palamà began his independent business, collaborating with the major Italian and European groups, such as Benetti Yachts, Ferretti Group, Nautor, Princess, and many more. He also started to cooperate with a multiplicity of players in the field of nautical, maintenance and supply technical services, being able to cover any need for qualified technical assistance in the naval sector, on a national and international scale.
In the shipyard
From 2006 to 2010 he worked as an employee for Ferretti Group, mainly dealing with quality control, with particular reference to the testing phase of all the yachts of the Group which includes brands such as Riva, Pershing, Itama, Ferretti Yachts, Mochi, Bertram, Apreamare, CRN, Custom Line . As part of this professional experience, he acquired the paternity of a patent for the development of a technological system for the collection and analysis of data during yacht sea trials.
SailADV
SailADV was founded in 2015 from the strong experience gained in the naval sector by the founder and independent surveyor Giovanni Palamà to answer a specific need of the marine industry, namely how to measure performances and marine seaworthiness of yachts with a scientific, objective and repeatable approach. The company was established in order to give complete organization and development of the knowledge and relationships matured in almost 20 years of operation in the world of nautical.
Today, SailADV works as a supplier of high technology services for the most important European shipyards, fleet manager companies and ship owners. SailADV operates in the Giga and Megayacht segments, providing technical services to certify the compliance of yachts with the project specifications and the required quality standards. The expertise of its team guarantees the trustworthiness of the consultancy services, while the developed technology ensures the achievement of an extremely efficient real-time monitoring.
SailADV staff is made up by professionals of the nautical sector, certified and skilled, with lots of expertise.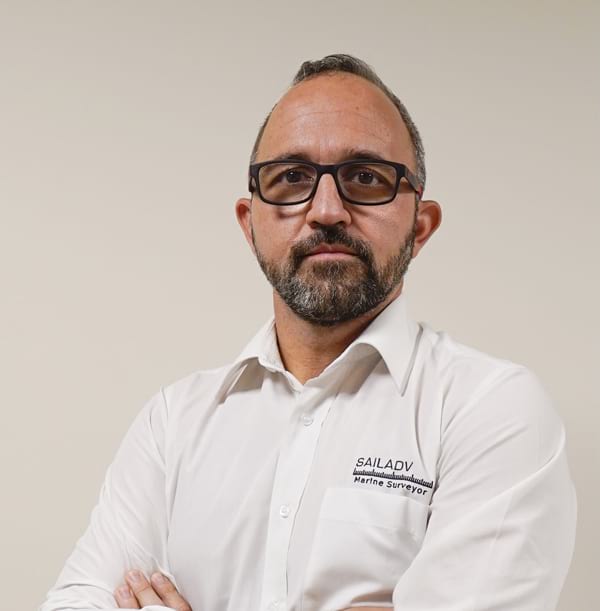 Giovanni Palamà, Founder and CEO of SailADV, is a major expert in the field of naval engineering, sea trials, yacht's performances testing and analysis. He has gained many years of experience and certifications:

The
passion for the sea
prompted me to get to know it in many respects: as a
technician
I studied its influence on boats and navigation; as a
crew member
I have learned to respect him and deal with him even in the worst conditions. After the first experiences in the naval field, since 2000 I have been dealing with
dimensional checks
with a continuous attention to the search for new innovative characterization technologies.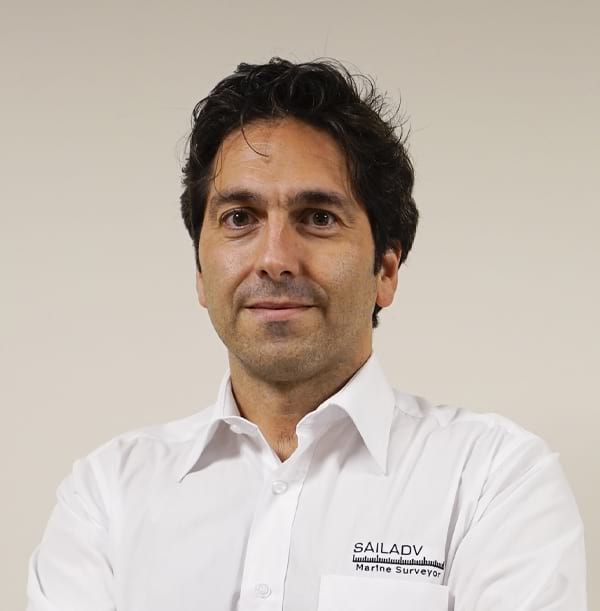 Business consultant and auditor, he has acquired many years of experience in management, administration, accounting and taxation. The managerial skills possessed allow, where adequately integrated with the technical skills of other economic subjects, to provide advanced services for the re-engineering of corporate organizational processes, with particular reference to companies operating in the naval sector. Head of the administrative and financial area, founding partner, employee for the benefit of the company, with particular reference to the administration and finance area; Business consultant registered since 2008.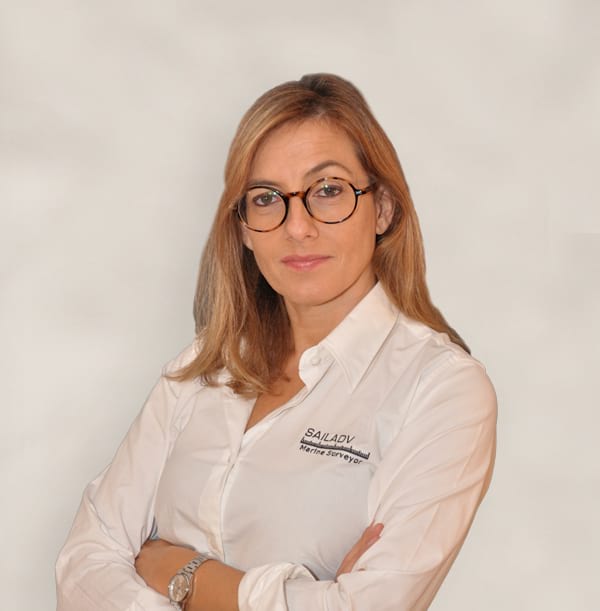 Laura
Berluti
Founder and Office Manager
Graduated in Oriental Languages and Literatures, she has acquired many years of experience in the commercial and marketing, management and organizational fields, working in some of the market leaders in the European yachting scene. Her previous experiences have allowed her to develop particular knowledge of the nautical market, relational skills and the achievement of important and strong relationships with numerous and important players in the naval sector.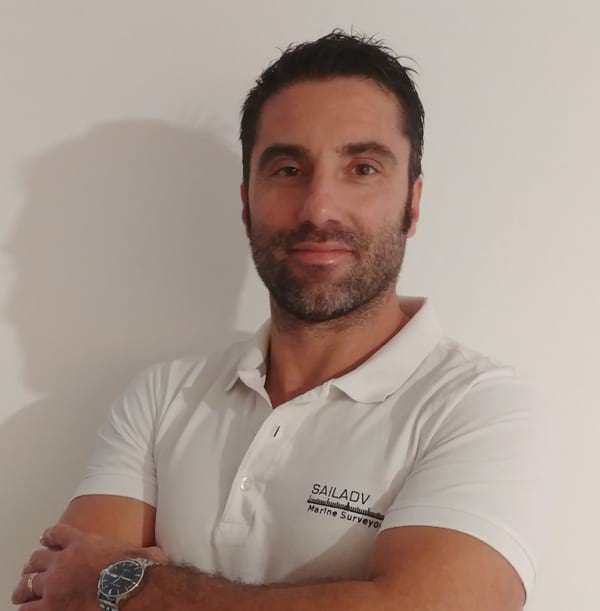 Bachelor's degree in Marine Engineering, Designer and Project Manager of boats, ships and yachts from 5 to 60 meters, both composite and metal alloy. Mechanical and Naval Designer, Operative director and engineer.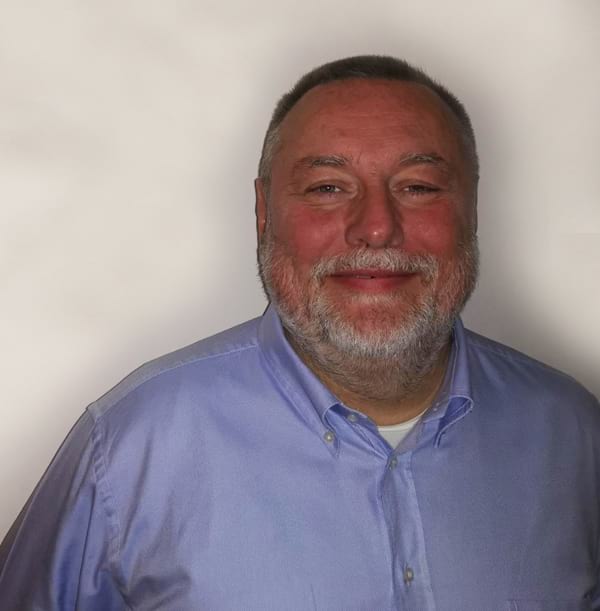 Experienced Resident Director with a demonstrated history of working in the shipbuilding industry. Skilled in AutoCAD, NX, Negotiation, Sailing, Business Planning, and Operations Management. Strong engineering professional with a Engineer's degree focused in Naval Architecture and Marine Engineering from Università degli Studi di Trieste.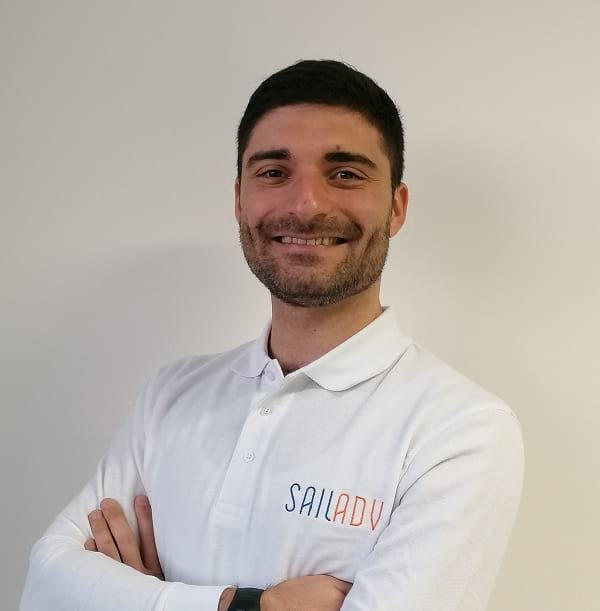 Graduated in Naval Architecture and Marine Engineering at the University of Trieste. My attention to detail skill ensure that every project I work on is done accurately and to the highest possible standard.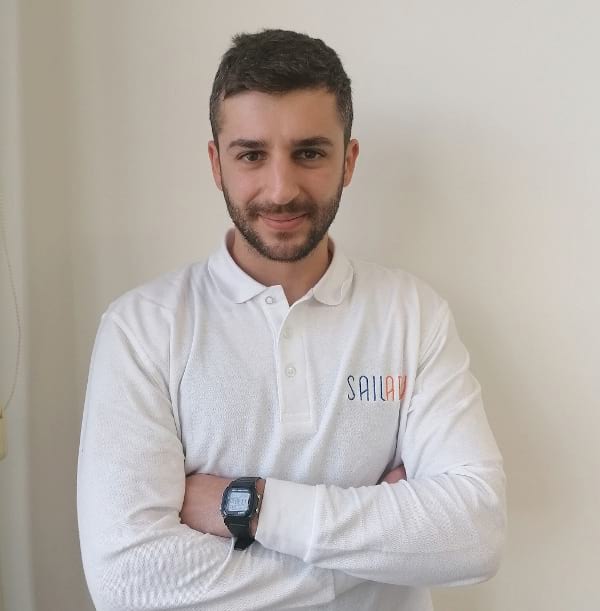 Master's Degree in Naval Architecture and Marine Engineering.
He acquired experience in superyacht refit field in previous shipyard experiences.
The constant research of detail and improvement in Naval Engineering characterizes him.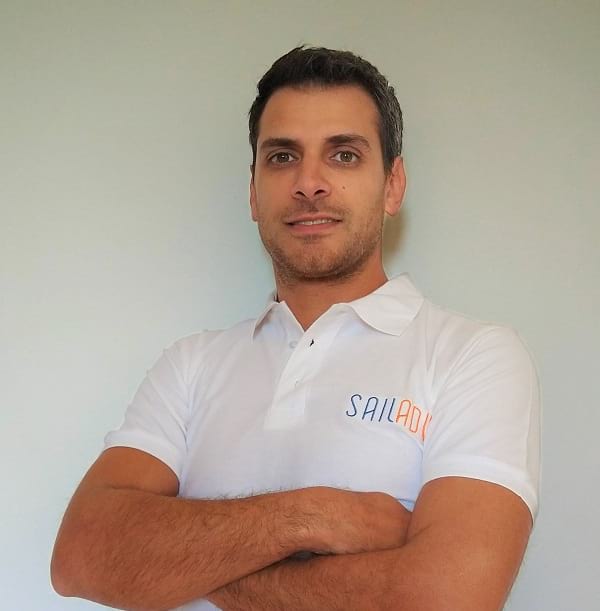 Fabrizio
Giovannini
Electrical Testing Division
M.Sc. in Electrical Engineering at Sapienza, Università di Roma
Experience on Industrial and Marine electrical system design, diagram analysis, software editing, hands-on skills, power quality measurements, testing and final validation.
R&D for full-electric applications on stability and maneuvering systems with years of collaboration with the main international Shipyards.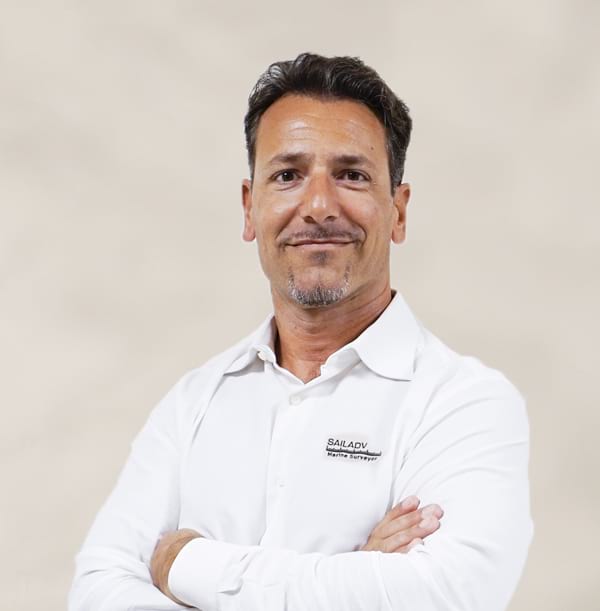 Logistic and Production Engineer, he is a consultant of organization and management systems.
He works for the development and application of quality assessment systems and customer satisfaction analyzes he conducted consultancy to support quality growth, developed company management systems (quality and social responsibility) and carried out audit programs, supported companies in the self-assessment against the EFQM model for excellence by supporting them in the implementation of improvement projects; he assisted the organizations in measuring their responsible management (Corporate Responsibility) through sustainability reporting (Social Report, Sustainability or integrated) and the implementation of sustainable development plans. Since 2018 with SAILADV srl he is Quality Surveyor in the shipbuilding sector, supporting world leading companies in the supply chain development.
Member of the Order of Engineers of Pisa in the junior industrial sector.
He is an AICQ-SICEV certified auditor for ISO 9000 quality management systems.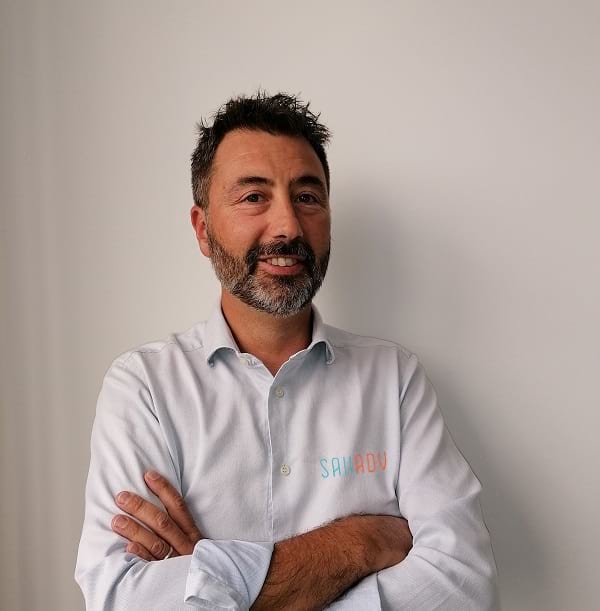 Telecommunications Engineering Degree – Università di Firenze
Naval Officer – Accademia Navale Livorno
Master – Project Management – Luiss Business School – Roma
Master – Managerial Development – Luiss Business School – Roma
More than 10 years experience in Yacht Project Management. Member of the Order of the Engineer- Pesaro/Urbino
Member of Controller Associati. Member of Club Nautico Fanese and part of AIVA Centro Velico Caprera
Course "Experts in the negotiated settlement of business crises"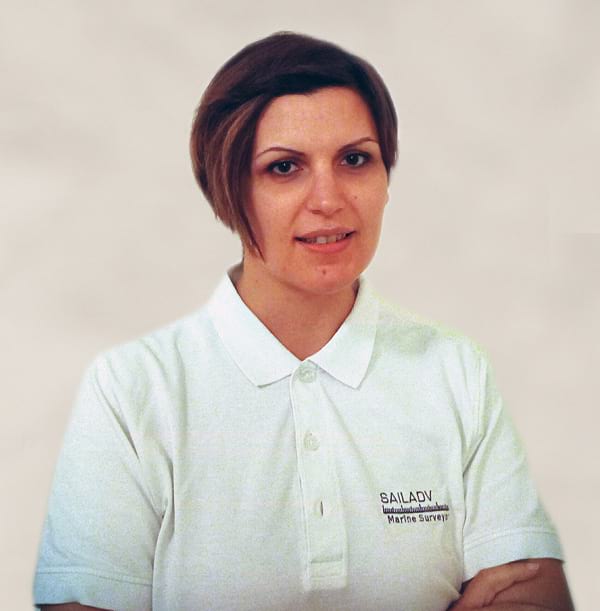 Qualified as a accountant she is in charge of the administrative section and deals with invoicing, accounting, tax compliance, preparation of the balance sheet, closing and settlement records.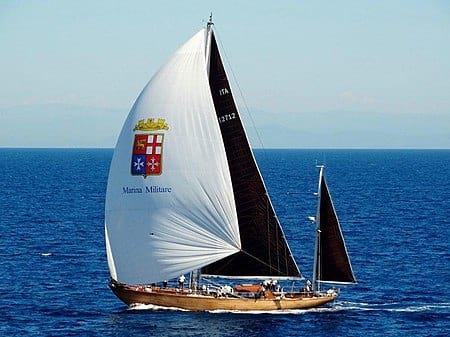 Check on a mast
SailADV was asked to carry out a check on a mast of an historical sailboat the S/Y CAPRICIA dated 1963, which showed signs of possible rotting that could have bring the mast to the collapse. SailADV carried out coring and analytical analysis that have resulted in the possibility of maintaining the original mast because structurally good, thus saving money and maintaining the historical value of the yacht. The techniques and tools used by SailADV were fundamental and represented an innovation for the Navy who approached SailADV precisely because they did not have such specific tools available.
The S/Y CAPRICIA belonged first to a Danish shipowner, then to the Agnelli family until 1993 when it was donated by the Agnelli Foundation to the Navy.
Captain of the Amerigo Vespucci

Sea trials
We came across SailADV on sea trials of a Benetti 90m, employed by the yard as an independent company to monitor data during the delivery trials. We had requested that the yachts data was logged by an independent company to ensure impartiality in the determination of the contractual performance. Trials were considerable in time and number, and the scope of the work increased over time. I always found Giovanni Palamà and the rest of the team to be organised, motivated, and incredibly efficient at what they did. In addition, they helped to solve a number of issues using their own experience thus, becoming a valuable member of the team. Indeed, much of the detailed information produced for us has been an invaluable data source since this time. We have since that time worked together on a number of yachts, and again we have found the service to be excellent. The service is fast and efficient, producing detailed and focused data, and work extremely well around the busy schedule of trials, and the plethora of personnel on board. Coupled to a great in-depth knowledge of many aspects of yachting, which adds valuable experience to any team, I will be certainly be using SailADV again in the future.
Director at Winterbothams Ltd.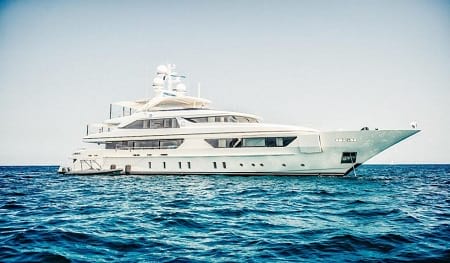 Oils analysis
SailADV made oils analysis to detect any presence of iron powders or other similar materials to understand if the oils still had performance or had to be changed. SailADV's intervention saved a lot of money because usually the oils were changed every ½ years while the life cycle of the oil is much longer, like this time. By putting specific sensors scattered throughout the boat, a general test was carried out with the boat in navigation to evaluate any vibrations caused by malfunctions or cavitation of the propellers. Engine consumptions, vibrations and overall yacht performances have been evaluated in order to deliver the yacht ready to start the charter season. For us SailADV represented: professionalism, safety and economic savings.
M/Y Scorpion - Sanlorenzo Yacht
| SHIPYARD | YACHT | LOA |
| --- | --- | --- |
| Benetti Yachts | FB275 M/Y Ije | 108 |
| Benetti Yachts | FB272 M/Y Luminosity | 108 |
| Benetti Yachts | FB277 MY/ Lana | 107 |
| Benetti Yachts | FB262 M/Y Lionheart | 90 |
| Palumbo Superyachts | Columbus C07 M/Y Dragon | 80 |
| CRN | CRN 135 M/Y Mimtee | 79 |
| CRN | CRN 131 M/Y Cloud9 | 74 |
| Benetti Yachts | FB273 M/Y Alkhor | 70 |
| Benetti Yachts | FB269 M/Y Spectre | 69 |
| Benetti Yachts | FB268 M/Y Seasense | 67 |
| Benetti Yachts | FB270 M/Y Triumph | 65 |
| Benetti Yachts | FB274 M/Y Zazou | 65 |
| Palumbo Superyachts | ISA 650/03 M/Y Resilience | 65 |
| Benetti Yachts | FB264 M/Y Chocolat | 64 |
| Benetti Yachts | FB265 M/Y 11-11 | 63 |
| Benetti Yachts | FB276 M/Y Metis | 63 |
| CRN | CRN 137 M/Y Voice | 62 |
| Benetti Yachts | FB255 M/Y Formosa | 60 |
| Benetti Yachts | FB271 M/Y Vector | 57 |
| CRN | CRN 122 M/Y Romance | 57 |
| Benetti Yachts | FB267 M/Y Surpina | 56 |
| Admiral Yacht | M/Y Quinta Essentia | 55 |
| Sanlorenzo | SL180/62 | 55 |
| CRN | CRN 134 M/Y Atlante | 55 |
| Baglietto | C10231 | 54 |
| Rossinavi | FR039 | 52 |
| Benetti Yachts | FB602 M/Y Iryna | 50 |
| Benetti Yachts | FB704 M/Y Seagull Mrd | 50 |
| CRN | CRN 136 M/Y Latona | 50 |
| Oceanco | M/Y The Wellesley | 50 |
| Overmarine | Mangusta 165 | 50 |
| Palumbo Superyachts | Columbus C09 M/Y K2 | 50 |
| Perini | S/Y ALMYRA II | 50 |
| Riva | 50/02 M/Y Fifty | 50 |
| Rossinavi | FR032 M/Y Endeavour II | 50 |
| Fitzroy Yachts | S/Y Ohana | 50 |
| Benetti Yachts | FB601 M/Y Hawa | 48 |
| Benetti Yachts | F140 | 47 |
| Feadship | M/Y Dojo | 47 |
| Baglietto | C10221 M/Y LUCKY | 46 |
| Effebi | PV10 | 46 |
| Sanlorenzo | M/Y Scorpion | 46 |
| Venture Yachts | 144 | 45 |
| Benetti Yachts | BV004 | 44 |
| Sanlorenzo | SL145/44 | 44 |
| Wally | 143 | 44 |
| Palumbo Superyachts | ISA 430/03 | 43 |
| Wally | S/Y Esense | 43 |
| Pershing | P140/02 | 43 |
| Benetti Yachts | BY009 M/Y Ninth Cristal | 42 |
| Custom Line | Navetta 42/05 | 42 |
| Hall Russell | M/Y Lady Good Girl | 42 |
| Overmarine | Oceano 42 | 42 |
| Codecasa | M/Y Flying Dagger II | 41 |
| Benetti Yachts | BS008 M/Y Emuna | 40 |
| Benetti Yachts | BS014 M/Y Happy Me | 40 |
| Overmarine | Mangusta 132 | 40 |
| Princess | M/Y X5 | 40 |
| Palumbo Superyachts | Extra 130 | 40 |
| Sanlorenzo | SL126/64 | 38 |
| Benetti Yachts | BF102 | 38 |
| Benetti Yachts | BF111 | 38 |
| Benetti Yachts | BC120 M/Y Bunty | 37 |
| Custom Line | Navetta 37/06 | 37 |
| Wally | Wally Power 118 | 36 |
| CBI Navi | M/Y Aquarius IV | 35 |
| Pershing | P115 | 35 |
| Riva | 115 | 35 |
| Custom Line | 112 | 34 |
| Sanlorenzo | SX112/2 | 34 |
| Riva | 110 Dolcevita | 34 |
| Custom Line | Navetta 33 | 33 |
| Overmarine | Mangusta 108 | 33 |
| Pershing | P108 | 33 |
| Benetti Yachts | BO105 | 32 |
| Benetti Yachts | BT025 M/Y Miamaa | 32 |
| Benetti Yachts | BT105 M/Y Miamaa | 32 |
| Ferretti FSD | FSD 320 | 32 |
| Sanlorenzo | SL106 | 32 |
| Sanlorenzo | SL102 | 31 |
| Palumbo Superyachts | ISA 100 | 30 |
| Custom Line | CL 97 | 30 |
| Gruppo Fipa | AB100/192 | 30 |
| Gruppo Fipa | M30/251 | 30 |
| Next Yacht Group | M30/251 | 30 |
| Palumbo Superyachts | ISA SS100 | 30 |
| Vismara | S/Y Morgana | 30 |
| Sanlorenzo | SL96 | 29 |
| Riva | 92 | 28 |
| Ferretti Yachts | F881 | 27 |
| Nautor's Swan | 90 | 27 |
| Pershing | P90 | 27 |
| Pershing | P9X | 27 |
| Sanlorenzo | M/Y The Great Escape | 27 |
| Palumbo Superyachts | Extra 86 | 26 |
| Bugari | 86'' | 26 |
| Dreamline | DL26/7 M/Y Poderoso | 26 |
| Ferretti Yachts | A840 | 26 |
| Riva | 86 | 26 |
| Sanlorenzo | SL86 | 26 |
| Azimut Yachts | Magellano 25/20 | 25 |
| Princess | M/Y Kumba | 25 |
| Sunreef | 80 | 24 |
| Palumbo Superyachts | Extra 76 | 24 |
| Pershing | P80 | 24 |
| Itama | 75 | 23 |
| Mylius | 76' S/Y 02 | 23 |
| Nautor's Swan | 75 | 23 |
| Riva | 75 | 23 |
| Bluegame | Multihull 76' | 22 |
| Pershing | P72 | 22 |
| Itama | 70 | 21 |
| Pershing | P70 | 21 |
| Ferretti FSD | FSD 195 | 20 |
| Nautor's Swan | 65 | 20 |
| Pershing | P64 | 20 |
| Ferretti Yachts | F631 | 19 |
| Ferretti Yachts | F592 | 18 |
| Nautor's Swan | 60 | 18 |
| Ferretti FSD | FSD N800/2 | 17 |
| Itama | 55 | 17 |
| Nautor's Swan | 56 S/Y Why Not | 17 |
| Ferretti FSD | FSD 150 | 16 |
| Ferretti FSD | FSD N800 | 16 |
| Pershing | P50 | 15 |
| Pershing | P5X | 15 |
| Nautor's Swan | 45 | 14 |
| Baglietto | MV13 | 14 |
| Baglietto | MV19 | 14 |
| Itama | 40 | 12 |