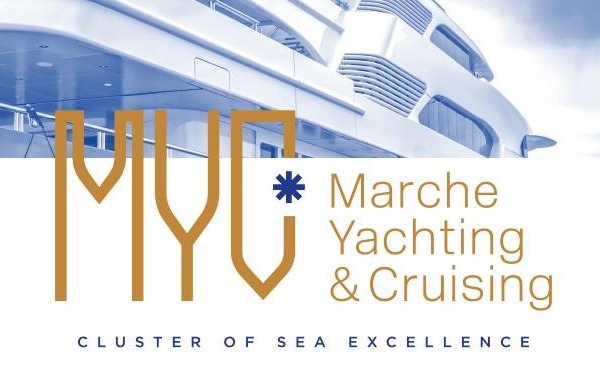 Marche Yachting & Cruising Association
The Marche Yachting & Cruising Association (MYC) was founded in 2021 with the aim of promoting, assisting and facilitating the development of the Marche region's shipbuilding industry for ships and luxury yachts, as a cohesive cluster of builders, designers and strategic suppliers.
SailADV is one of the founding members of the Association which includes among its members the Polytechnic University of Marche, leading shipyards in the sector, such as CRN YACHTS Ferretti Group, ISA YACHTS – PALUMBO SUPERYACHTS, Cantiere delle Marche, WIDER YACHTS, CPN and Cantiere Rossini, internationally renowned Architecture and Design Studios, such as FM Architettura, Luxury Projects Atelier and Massari Design, top level furniture and contract manufacturers such as Poltrona Frau and Cantori SpA and specialised companies of the calibre of TEAM Italia SRL – Marine Electronic Technology Applications, AMS Advanced Mechanical Solutions, Corset/Linset, Furlanetto International, MSA Marine Shore Assistance and VIDEOWORKS GROUP.
With the aim of promoting the Marche region as a world excellence for the construction of cruise ships and luxury yachts, the Association (MYC) has initiated a process of dialogue and collaboration with the Marche Region and the Chamber of Commerce. The aim is to enhance the Marches nautical sector by developing specific actions aimed at promoting its internationalisation, but also the activation of specific training courses by academic realities.
Discover more on MYC on their official Linkedin profile.