The concept behind our services is that a good product always derives from a good process (marketing, programming, production, etc.), so working in synergy on the product and the process lays the foundations for the quality of the final product, a vessel or a yacht, and prevents inconveniences.
THE GROWTH OF THE SUPPLY CHAIN
Whether it is the supply of products or the provision of services, the suppliers of a shipyard are essential players in the "vessel system" and their performance influences the final excellence of the yacht.
For this reason, we take care of the relationship between shipyard and supplier by supporting performance growth programs in terms of product quality and production efficiency, with the aim of maximizing supplier reliability, minimizing production times, defects and re-intervention costs.
As a surveyor we act with professionalism and seriousness as a third party, in the interest of a mutually satisfying supply chain.
Quality checks
Information flows
Non-compliance management
Process controls
Company audits
Improvement plans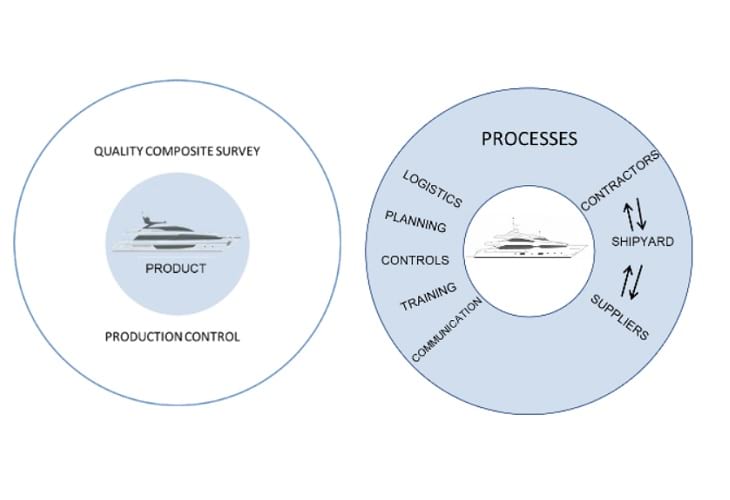 STRUCTURES AND ORGANIZATIONAL FLOWS
We define the most appropriate roles and positions of responsibility, the management procedures, the control levels and approval of each activity, objectives and performance indicators for each organizational level.
We define the necessary communication channels between the figures responsible for processes, the most effective tools both for the information necessary for carrying out the activities and for recording the qualitative results.
We define the skills necessary for carrying out the activities, the methods of evaluating management and operational staff, the programs and the most suitable tools for providing training, both formal and informal.
CONTROLS AND QUALIFICATION PROCESSES
We establish the variables that influence the implementation and management processes, the indicators for their monitoring, the procedures for their controlled management, the procedures for documenting the results.
NON-COMPLIANCE MANAGEMENT
We define the methods for analyzing non-conformities in the production of products and in the execution of processes, the most effective treatment methods, the techniques for identifying the primary causes and for defining the appropriate corrective actions that can avoid their recurrence.
AUDITS AND IMPROVEMENT PLANS
We carry out audits to verify organizational performance against international standards or site requirements.
We identify strengths and areas for improvement, supporting them with objective evidence.
We define appropriate improvement actions by planning together their sustainable implementation over time and the methods of evaluating their effectiveness.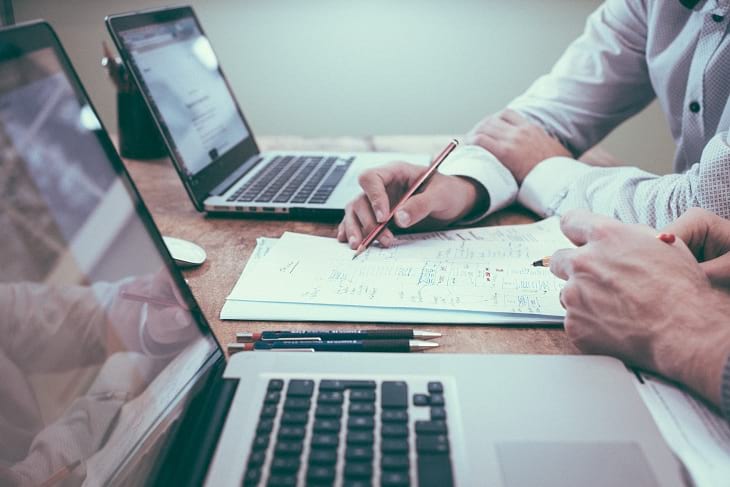 RAISE YOUR QUALITY LEVEL TODAY​
Contact us for more information!